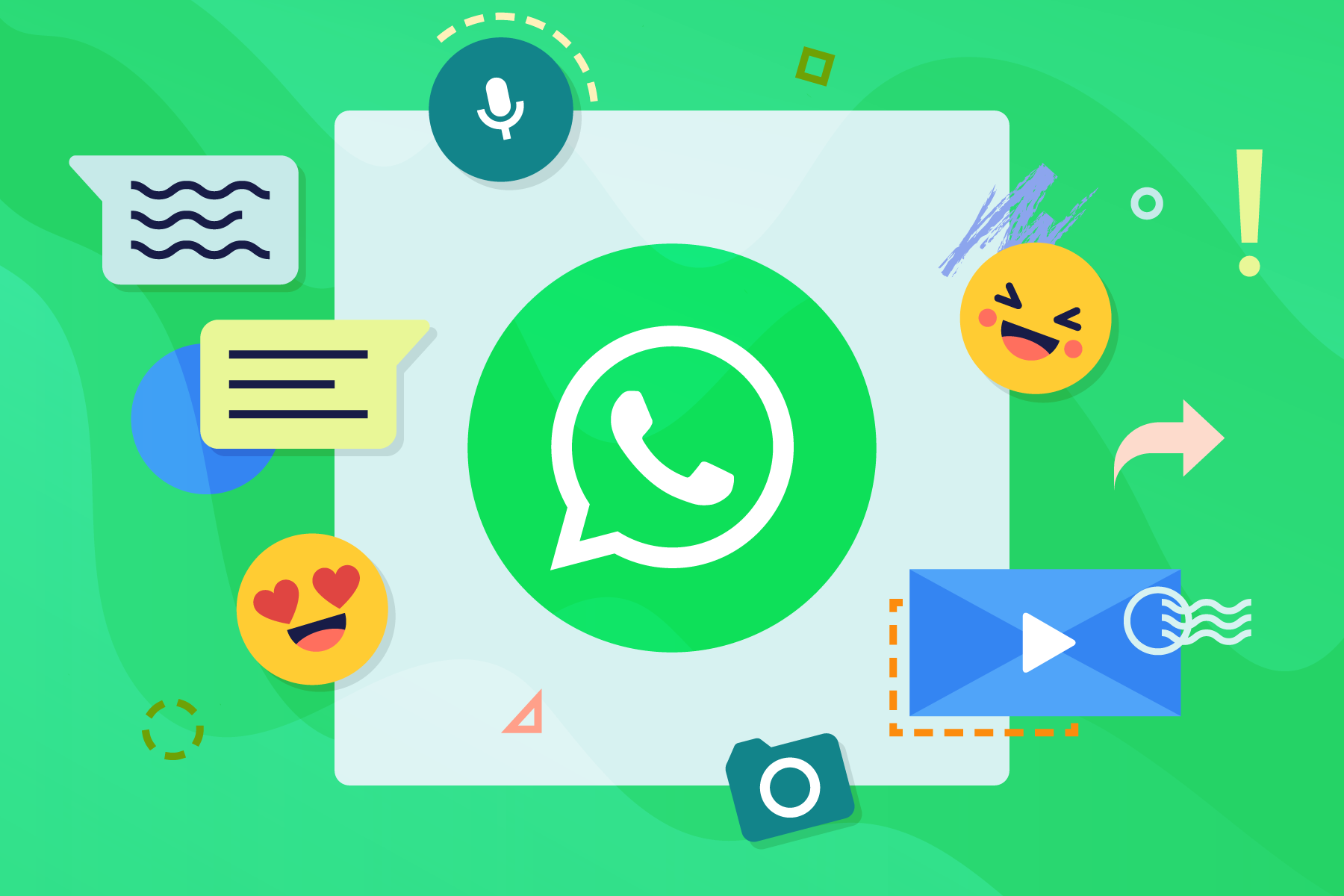 How secure is WhatsApp Business API solution
Users' security and privacy have become critical elements in choosing a digital service. In the case of messaging and communication, businesses must ensure that customers' data is not leaked to third parties.
Aside from its global user base, WhatsApp Business provides businesses with a secure and trustworthy contact channel. However, recent concerns around the change of its use policies in early 2021 have raised questions about how private and secure WhatsApp Business is for businesses.
WhatsApp Business, unlike Facebook, does not promise to store corporate messaging data on its servers securely. Messages are not preserved, nor are attachments like photographs or voice memos, nor are video calls. This is because all shared data, including contacts, is kept on devices, not application servers. So businesses can feel comfortable that consumer discussions will not be blocked.
Finally, WhatsApp Business has a robust and proven design that improves its vulnerabilities with each release. Aside from enhancing infrastructure, this also improves consumer trust and user experience.
Why is WhatsApp Business API a safe contact channel?
Integrating WhatsApp Business is a great choice for businesses looking to improve customer communication. It is a platform that has the support of Facebook in its infrastructure and security choices, which guarantees protection against data leaks and hacks.
End-to-end encryption service
WhatsApp prioritizes data security. The WhatsApp Business API is secure. You and your customers may communicate safely with end-to-end encryption. Even WhatsApp can't read business mails. End-to-end encryption safeguards against eavesdroppers (such as internet providers or governments).
WhatsApp does not store messages on their servers
WhatsApp does not save messages, numbers, or contacts. Messages are stored locally or on your drive instead of on WhatsApp servers. WhatsApp only saves messages that are undeliverable or that are forwarded with media.
Undeliverable messages: are encrypted and stored on WhatsApp's servers. They delete it after delivery.
Material forwarding: WhatsApp temporarily saves encrypted media for quick forwarding.
WhatsApp does not keep call record
The app does not save call details like other services. Location, calls, and texts are stored for a long time by traditional carriers. So they can cost you for cellular usage. Whatsapp doesn't store them. This poses a privacy and security risk. So WhatsApp doesn't keep everything.
Business users of WhatsApp must follow tight guidelines
Any business that wants to use WhatsApp's business capabilities must do so through a WhatsApp business solution provider (BSP) like M3Technology. Business messaging platforms such as WhatsApp, which are efficient, scalable, and meaningful, can be improved with the help of BSP.
Business WhatsApp API with M3TECH
It's a never-ending task to stay on top of local regulations and compliance issues. A key aspect of WhatsApp is end-to-end encryption and a commitment to subscriber privacy. As WhatsApp users can attest, customers seek an easy-to-use yet secure method of contacting companies they wish to do business with. You may also be sure that the people you're speaking with are who they claim to be, thanks to the Business WhatsApp API app.

M3Tech values employee privacy. Providing a secure, safe, and private space for confidential discourse and information sharing is critical. Using the WhatsApp Business API, job searchers can be notified of new possibilities. In the future, HR professionals may use WhatsApp to conduct discreet interviews, receive and analyze candidate videos, and more.

M3Tech WhatsApp Business API simplifies the development process for businesses. It can easily interact with ecommerce or CRM. Be one of the first businesses to support customers on WhatsApp.

{